Plná skříň a vy si nemáte co obléci. Znáte to? Tato fráze se sice zvykne používat spíše jako vtip, ale když se nad tím člověk zamyslí, něco na ní bude
Asi málokdo má doma skříň, která je perfektně zorganizovaná nebo šatník, ve kterém funguje dokonalý pořádek. Věci přibývají a vy si necháváte "na památku" i ty starší kousky.
Pak se vám může stát, že stojíte před otevřenými dveřmi a ani za svět si nevíte vybrat to správné oblečení. My vám dnes poradíme, jak si vytřídit šatník a co nejlépe si ho zorganizovat. Do vaší domácnosti zavítá řád a dilemata typu "nemám co na sebe" se stanou minulostí.
Zvolte účinný postup
Pokud vám představa třídění a úklidu není pochuti, možná vám jen chybí správný návod, jak na to. Existují totiž užitečné finty, jak si uklidit co nejefektivněji, a zároveň se přitom můžete zabavit. Pojďme si je tedy představit.
Začněte velkým úklidem
To znamená, že všechny své věci pěkně vyložíte ze skříně ven a pořádně si promyslíte, co s nimi. Doporučujeme vám zařadit je do tří skupin: NECHAT, DAROVAT, vyhodit.
NECHAT byste si měli věci, které pravidelně nosíte, a takzvané nadčasové kousky. Nechat si z nostalgie šaty z prvního rande nebo oblíbený klobouk, který vyšel z módy, není problém. Avšak dejte si pozor na to, aby ze dvou kousků na památku nebylo najednou deset.
DAROVAT resp. posunout dále byste měli takové kousky, které jsou v dobré kvalitě, ale neměli jste je na sobě ani jednou za poslední rok. Taková recyklace oblečení potěší nejen nového majitele či majitelku, ale spokojené bude i naše životní prostředí a v neposlední řadě peněženky obdarovaných.
Výhodou byste měli kousky, které jsou již absolutně mimo módy nebo jsou značně poškozené. Zde neplatí žádné kompromisy!
Šatník si vyčistěte
Než začnete se samotnou organizací, je podstatné si šatník pořádně vyčistit. Používejte šetrné prostředky určené na konkrétní materiál s ohledem na kvalitu oblečení.
Třiďte
Teď už máme na mysli věci, které jste si nechali. Doporučujeme vám třídit podle ročních období, materiálů a případně i podle barev. Základem je totiž snadná orientace.
Sezónní věci dejte vždy bokem
V šatníku byste měli mít prostor, do kterého si po každé sezóně uložíte věci, které si na sebe několik měsíců neoblečete. Takto bude vše perfektně přehledné.
Pořiďte si vhodné doplňkové úložné prostory
Organizovat se totiž dá i v rámci šatníku. Pořiďte si pomocníky, jako jsou šikovné závěsné organizéry, pěkné košíky či praktické úložné boxy.
Myslete i na boty a doplňky
Boty se většinou odkládají ve skříňkách na chodbě, ale i tam by měl existovat systém. Třiďte jejich ideální podle sezóny. Ty, které právě nenosíte, by měly mít své místo někde mimo, klidně iv rohové poličce šatníku či boxu. Toto platí io šálách, čepicích a rukavicích – na jaře a v létě jejich mějte uložené v samostatné skříňce, případně v sólo úložném boxu.
Všechno má mít své místo
A nejen po prvním úklidu vaší skříně. Po každém použití oblečení nebo po praní byste měli každý kousek vrátit na místo, které jste mu předem určili.
Co je kapslový šatník?
Kapslový šatník je momentálně synonymem minimalistického životního stylu. Jde o způsob třídění věcí podle toho, jak dobře se navzájem kombinují. To znamená, že si necháte jen omezený počet kousků v základních barvách, nic víc a to doslova. Měli byste pokrýt tyto kategorie: kabáty, košile, sukně, šaty, kalhoty, doplňky a boty.
Někteří lidé si dokonce stanoví hranici maximálně 40 věcí. Dohromady! Takový způsob vytřídění šatníku má rozhodně své výhody. Pokud se vám vše se vším hodí, ráno ušetříte cenný čas, ale stejně získáte nový odkládací prostor z ohledem na životní prostředí. Pokud se odhodláte vybrat si tu svou čtyřicítku, zaměřte se na kvalitu, použitelnost a barevnost.
Šatníky do ložnice a šatny na chodbu
Abyste měli v domácnosti vše pod kontrolou, je dobré mít dostatek úložného prostoru. Nejlepší takového, který sám o sobě nezabírá zbytečně mnoho místa. V případě, že vaše místnosti mají netypický tvar, nebo máte raději vestavěné skříně, můžete si dát zhotovit šatník na míru.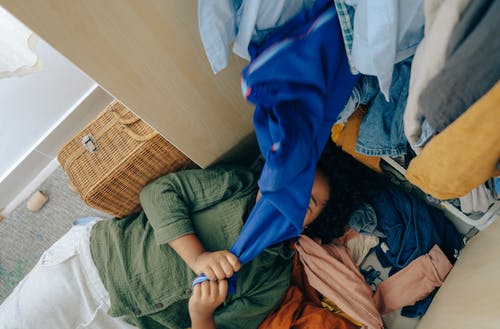 Co se však týče samotného ukládání věcí, na chodbě by se měly skladovat velké kusy oblečení, jako jsou kabáty a větrovky. Pokud je to nutné, víte tam vyčlenit i místo na sezónní kousky. V šatníku v ložnici by měly být věci, které právě nosíte, od oblečení až po jemné kousky, jako jsou spodní prádlo, punčochy či ponožky.
I šatník může být stylový
Dnes je na trhu velký počet různých designů a výběr šatníku nemusí být jen investicí z nutnosti. Můžete se rozhodovat podle materiálu, barvy nebo prostě podle svého vkusu.
---
---
---
Internet v podstatě představuje noviny dnešní doby. Hýří novinkami, zprávami, odbornými, poučnými i zábavnými články. Přitom je možné novinky (články) neustále doplňovat a aktualizovat. PR články tak představují nenásilnou možnost, jak dát světu vědět, že se u vás něco děje, co přesně nabízíte. Zda produkt či službu, podpořit značku apod. Jedná se o mocný nástroj.
Zpětné odkazy od info@press-media.cz
Zpětný odkaz nastálo již od 75 Kč. Vlastníme přes 550 magazínů, napište nám na výše uvedený email, rádi vám zašleme nabídku.
PR článek má za úkol ovlivnit čtenáře zajímavým obsahem. Nicméně články s odkazy nejsou určeny pouze čtenářům, ale úkolem je zaujmout také vyhledávače. Za pomocí kvalitního odkazu a správné optimalizace stránek je reálná šance, že se webové stránky díky jednotlivým klíčovým slovům umístí ve vyhledávání na předních pozicích. Z toho sami můžete usoudit, že PR články jsou vhodné pro všechny, kdo chtějí dát o sobě vědět. Respektive o nabízené službě či výrobku.
PR články – produkty
PR články mohou využívat všichni, kdo nabízejí k prodeji jakékoliv produkty. Rozjíždíte e-shop a pomohlo by vám, kdyby si vás všimlo více lidí a návštěvnost se zvedla? Pak neváhejte využít možnosti moderní doby a zkuste ve srovnání s jiným typem reklamy tento poměrně levný, ale mocný nástroj.
PR články – služby
PR články se vztahují na služby různého charakteru bez omezení. Zákazníci spíš uvěří nezávislému odbornému článku víc, než samochvále na vašich stránkách. Zvažte proto, jakou formou se rozhodnete prezentovat.
PR články – novinky
Vhodné je využít PR článků i v okamžiku, kdy uvádíte na trh nějaké novinky. Ať už skvělý produkt, službu navíc či pořádáte nějaké akce/slevy/výprodej.
Co vám PR článek přinese?
Zvýšení důvěry
Zvýšení podvědomí značky
Zvýšení návštěvnosti vašeho webu
Více stálých zákazníků/čtenářů
Lepší pozice ve vyhledávačích
Budování zpětných odkazů
Dlouhodobou reklamu
Vyšší efektivitu reklamní kampaně
Nižší náklady na reklamu
Zpětné odkazy od info@press-media.cz
Zpětný odkaz nastálo již od 75 Kč. Vlastníme přes 350 magazínů, napište nám na výše uvedený email, rádi vám zašleme nabídku.
Zpětné odkazy od info@press-media.cz
Množstevní slevy
Cena za publikaci 5x článků – 350 Kč/1 článek
Cena za publikaci 10x článků – 300 Kč/1 článek
Cena za publikaci 50x článků – 200 Kč/1 článek (publikaci lze rozložit do 12 měsíců)
Cena za publikaci 100x článků – 150 Kč/1 článek (publikaci lze rozložit do 12 měsíců)
Cena za publikaci 200x článku – 100 Kč/1 článek (publikaci lze rozložit do 12 měsíců)
Cena za publikaci 400x článku – 75 Kč/1 článek (publikaci lze rozložit do 12 měsíců)
Výše uvedené ceny jsou pouze za publikaci, cena neobsahuje sepsání.
Vyhrazujeme si právo článek nevydat, pokud nebude obsahově odpovídat zaměření magazínu.
Napríklad, na web pro děti musí být článek s dětskou tématikou a ne o půjčkách.
ceny jsou platné do 31.12.2021 – aktuální ceník je zde.
---
---
---